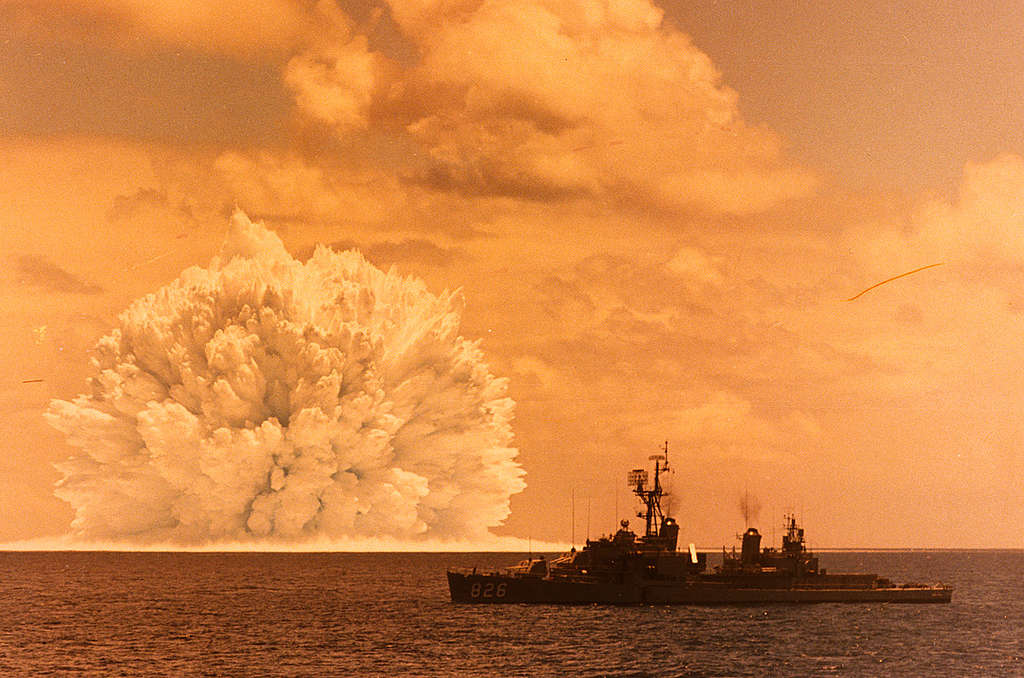 Jan. 22 of this year is the first anniversary of the day that the United Nations Treaty on the Prohibition of Nuclear Weapons (TPNW) entered into force. This treaty was adopted on July 7, 2017, after two rounds of negotiations at a conference of the United Nations General Assembly, and entered into force on January 22, 2021 when ratified by 50 nation states that do not possess nuclear weapons.
The text of the treaty can be found at (https://www.un.org/disarmament/wp-content/uploads/2017/10/tpnw-info-kit-v2.pdf). For a list of several events celebrating this anniversary, go to the events site of ICAN, the organization that received the Nobel Peace Prize for its work on the TPNW. (https://www.icanw.org/events)
In a resolution passed by our City Council on May 19, 202,0 that advocated the United States entering the TPNW, it was noted that the TPNW "offers the opportunity to prohibit and delegitimize nuclear weapons and provide the impetus and obligation for the elimination of nuclear weapons and the framework to achieve it." (https://davisnonukes.wordpress.com/2020/05/28/city-of-davis-resolution-in-support-of-the-un-treaty-on-the-prohibition-of-nuclear-weapons/)
These goals remain vitally important today, especially in light of our government's recent pursuit of replacing the Minuteman III nuclear missiles with the Ground Based Strategic Deterrent (GDBS) program, a land based intercontinental ballistic missile system with a total estimated long-term cost of $264 billion. (https://www.google.com/search?client=firefox-b-d&q=Ground+Based+Strategic+Deterent+Program) This program leads to a dangerous nuclear arms development opposed by, among others, former Secretary of Defense William Perry and Daniel Ellsberg (https://en.wikipedia.org/wiki/Ground_Based_Strategic_Deterrent, Debate).
If you agree that ending the nuclear arms race should take priority over fueling this race with even more dangerous nuclear weapons, now is the time to take action by writing or sending an email to our senators and representatives and President Biden, asking them to support the signing and ratifying of the TPNW. If possible, join one of the anniversary celebrations of the TPNW. Together, we can eliminate nuclear weapons from the face of our earth.
The above letter was published in the Davis Enterprise on January 22, 2022